Criss-Cross: A Traveller's Quilt
[2013]
Unique [one-of-a-kind]
Artists book: Solander box, Collographs, Letterpress, Altered Maps, Sewn & Thread
A$3,500.00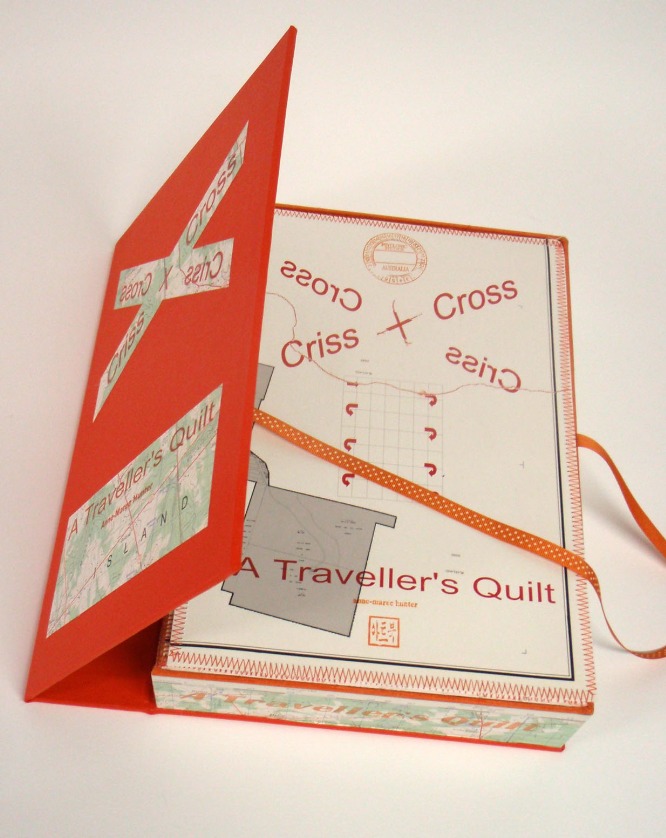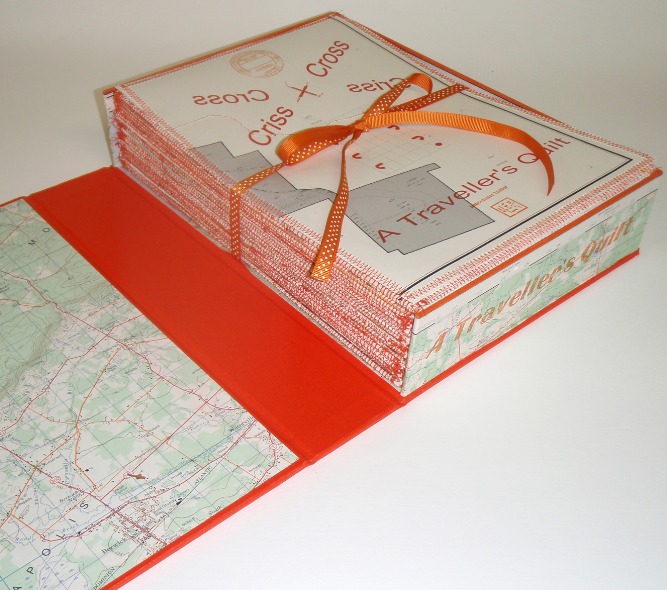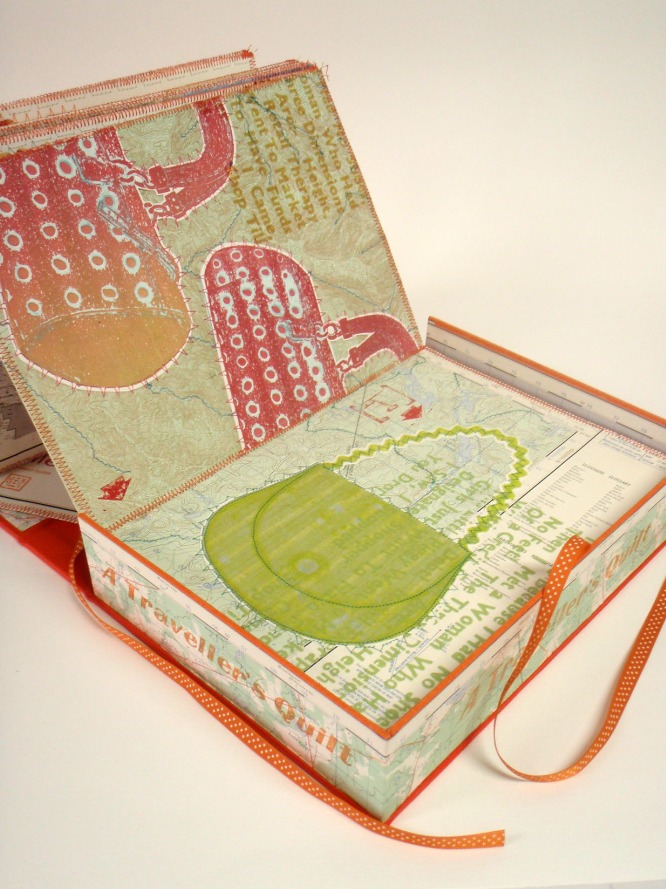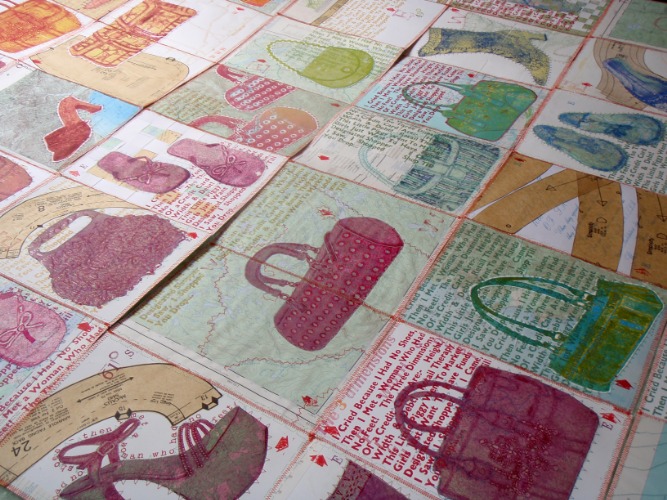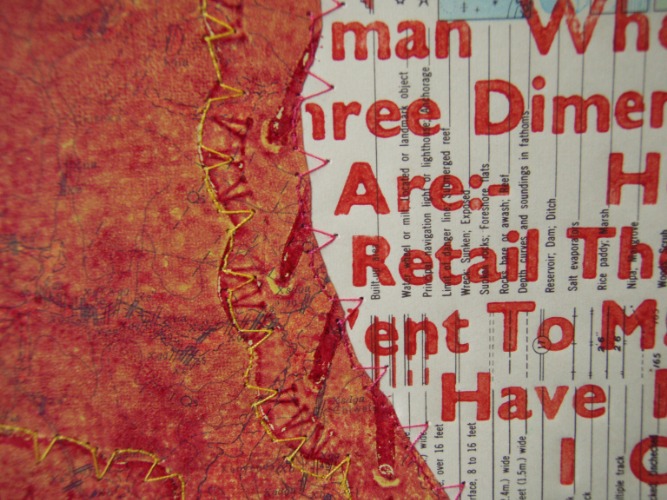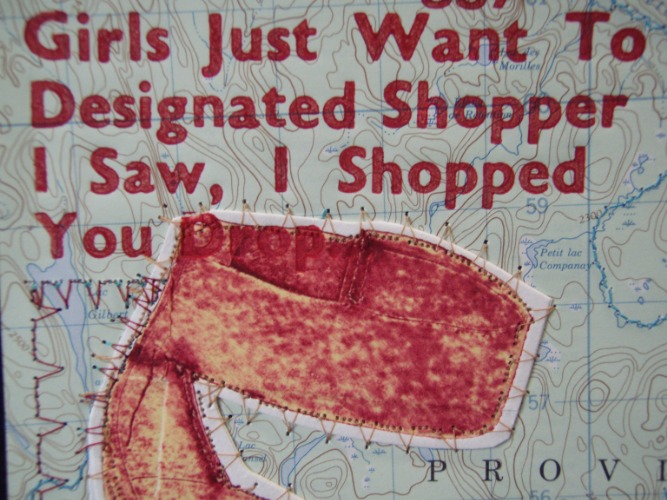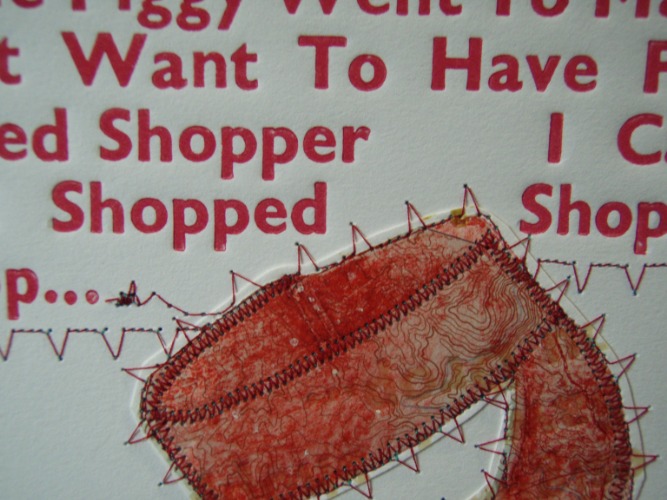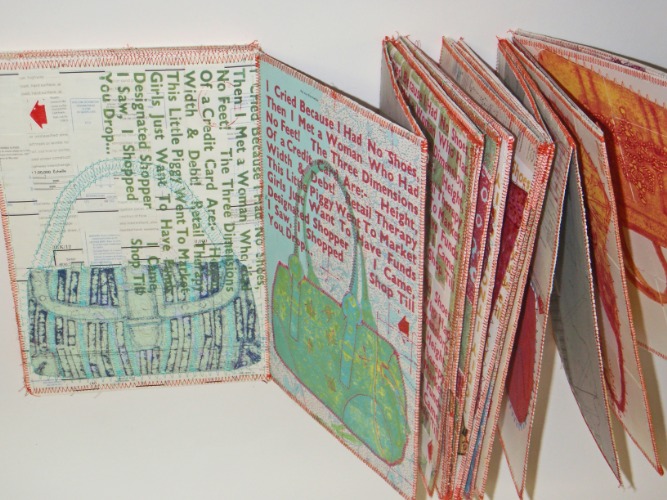 49 collographs are sewn and quilted together in a boustrophedon or "as the ox ploughs" structure to shape this artists book. Each individual paper page is machine sewn. When unfolded, it forms a paper quilt made from collographed images of bags, shoes and purses which are printed and sewn onto obsolete maps and assorted papers. The folding and unfolding of this work imitates that of a topographic map. When unfolded it is 146 x 208cm. There is hand-stamped and letterpress text. When folded, the quilt is contained within a solander box.
The work can be read as a quilt aimed at providing comfort, warmth and directions to the traveller. However, a darker side is hinted at by the text which wonders about the ethics of travel and the exploitation faced by the less wealthy who either cannot travel or who provide consumer goods to the First World at very low cost.
Presently our culture seems very materialistic. The images of consumer items like shoes and bags are representative of this. We are subliminally and overtly told that to be happy we must buy products, amass things and consume! But there is an emptiness to this "retail therapy". "Criss-cross: A Traveller's Quilt" is about "the haves" and "the have nots". It may be a blanket for the homeless. How can we complain when others around us have so much less?
Free shipping within Australia!
All prints are sold unframed
146 x 208 cm when opened out