Suburban Democracy
[2012]
Edition of 6
Cloth covered book. Photography, Laser prints, obsolete map end papers & hand stamping.
A$995.00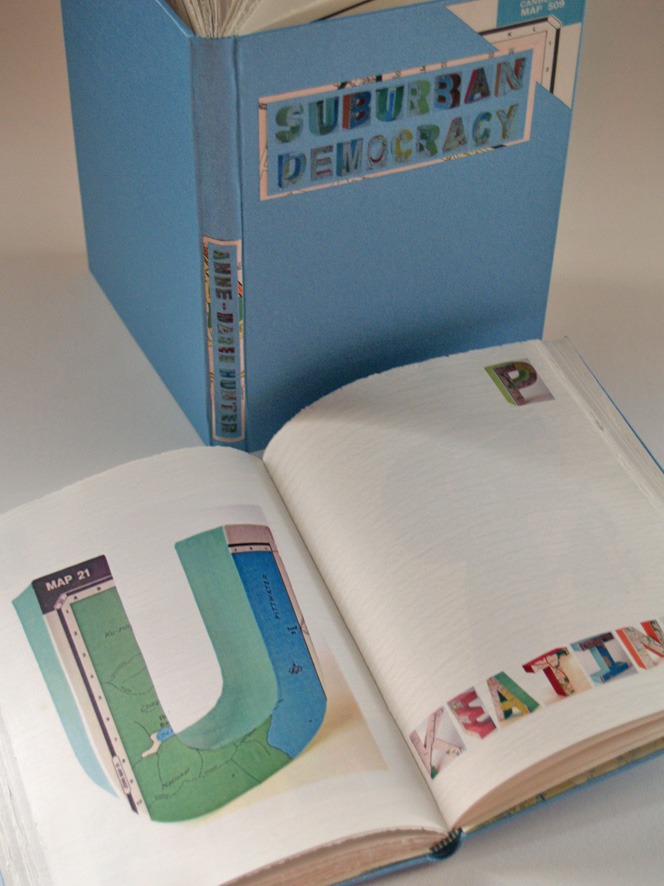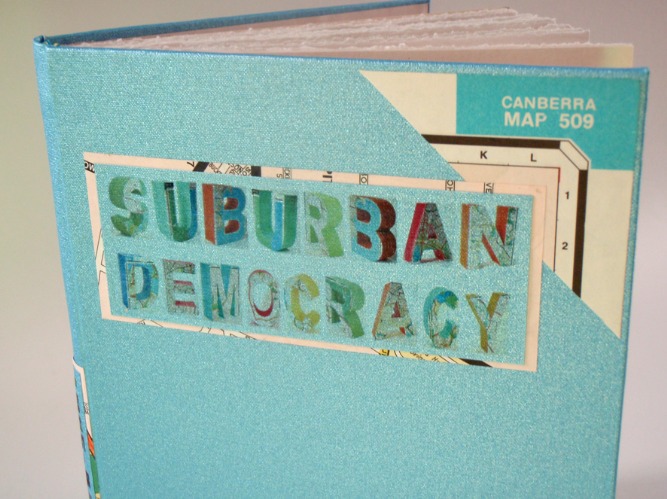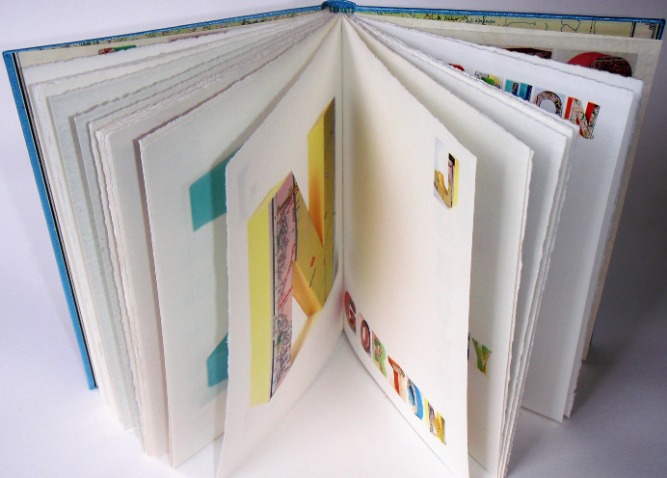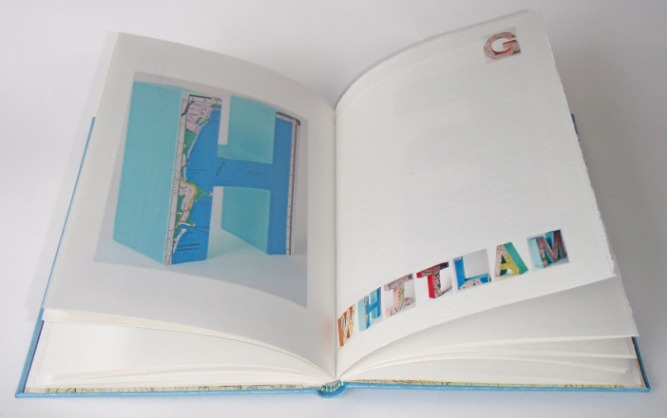 "Suburban Democracy" name checks all our Prime Ministers (up until Julia Gillard). The text's font was created and typeset with an alphabet I made by photographing the Letters I covered with the pages from an old street directory; mostly of Canberran suburbs.

Where is the seat of Democracy? Can it be found in the suburbs; in the streets? Each of our Australian Prime Ministers has held their own sense of democracy which coloured their leadership. As a planned city, many of Canberra's suburbs carry the name of an Australian Prime Minister. Are the citizens of these suburbs more interested in participating in democracy than the citizens of any other Australian suburb?
Free shipping within Australia!
All prints are sold unframed