The Australian Wallpaper Collection - Colour Chart
[2009]
Edition of 8
An artists' book in the form of a colour chart. Screen-print on foils and papers.
A$175.00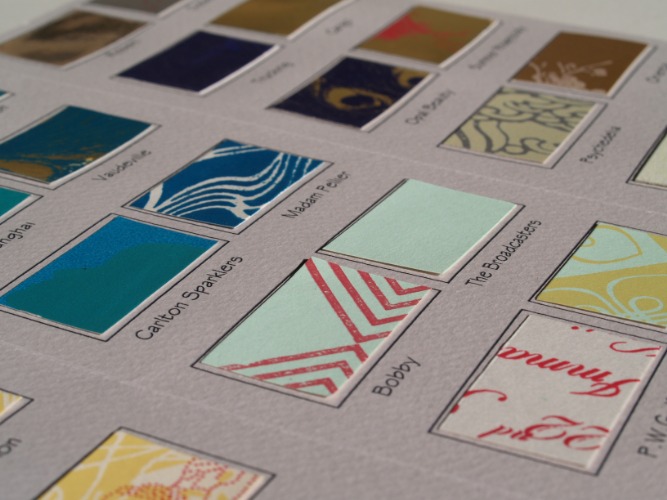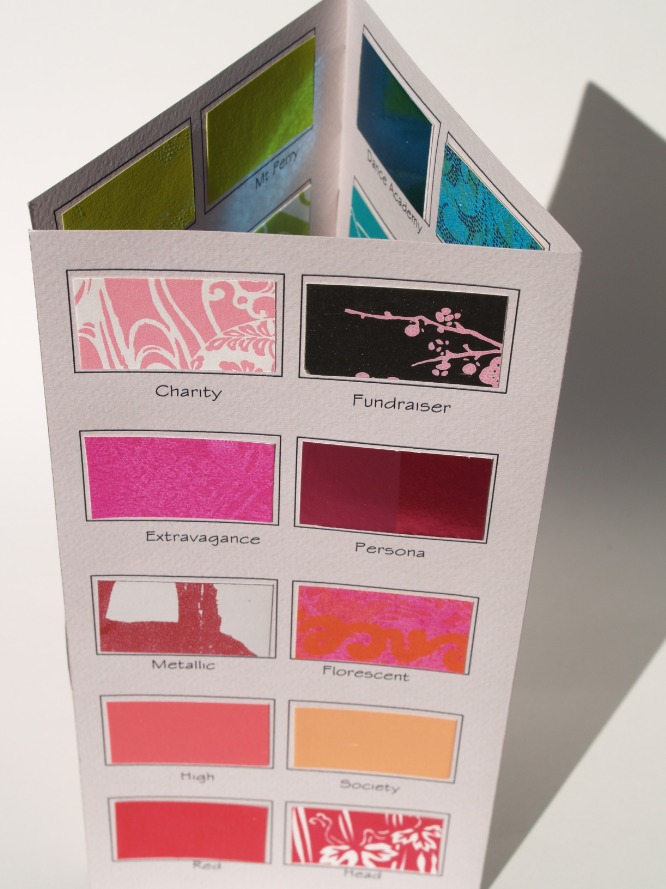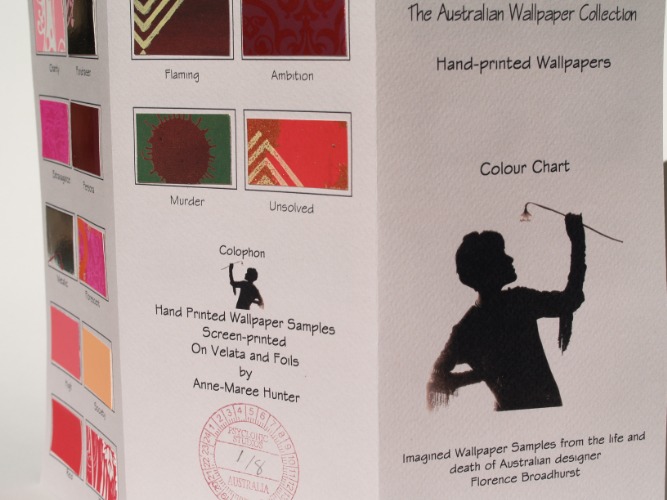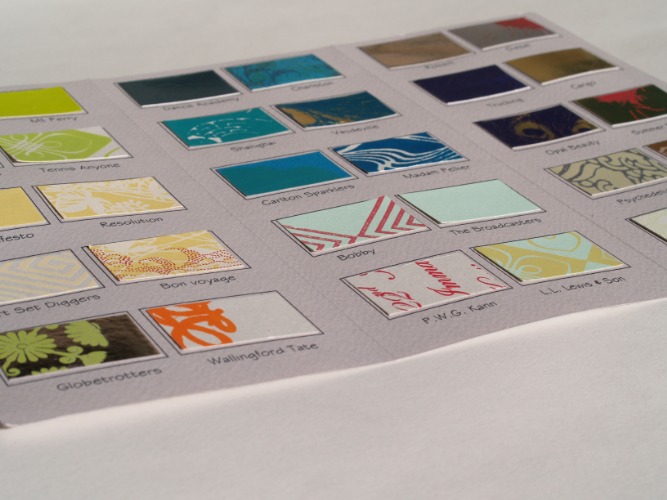 "The Australian Wallpaper Collection - Colour Chart" is based on the life and death of the Australian wallpaper designer Florence Broadhurst. Screen-printed designs reflect and pay homage to her florid and colourful life. Each screen-print of simulated wallpaper depicts aspects or events in her life and her personality. The colour chart imitates a pamphlet format of a paint colour chart.
Free shipping within Australia!
All prints are sold unframed